Thank you for your confidence and support in Tense Products. After receiving the equipment, please check whether the outer package is complete within the first time. If the packaging is damaged, please take photos and videos immediately and keep in touch with the Tense.
1.Ultrasonic cleaner working environment requirement:
• Cleaning medium PH:7≤ PH ≤ 13
• Concentration:2~5%
• Operating Temperature:55~65℃
• Room Temperature:≥0℃;≤50℃
• Ambient Humidity≤80%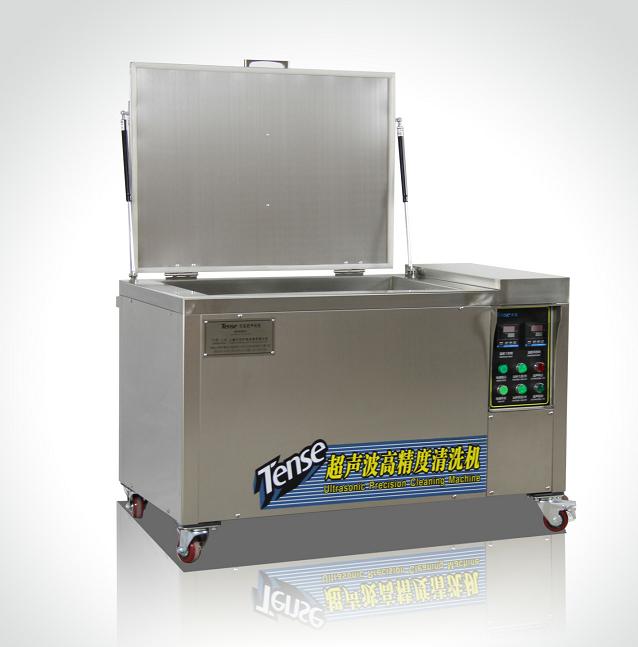 2-1 Unpack the wooden case of the cleaning equipment
2-2 Move the device to the working place and adjust the supporting feet. Make sure the equipment level is maintained.
2-3 Move casters to fix
Power cables of 2-4 devices must be connected correctly, especially when there is a neutral line.
2-5 Water inlet, drain and overflow are behind the cleaning machine. Properly access the pipeline
2-6 Water level
2-7 Power on the device
3-1 After adding proper amount of water to the device, add proper cleaning agent. Like powder or liquid. The choice of cleaning agent is also very important, according to the cleaning parts to choose the right cleaning agent, at the same time, there is no damage to the ultrasonic equipment.
3-2 Set parameters
3-3 Set the ultrasonic cleaning time; Generally according to the degree of oil pollution of parts, if the first time is set relatively short, you can continue to clean.
3-4 Set the heating time
3-5 Place the cleaning parts in the material frame reasonably, try not to stack, do not overweight, do not exceed the material frame.
3-6 Put the material frame in the device and start cleaning
3-7 Take out the parts (be sure to take out the parts after the completion of ultrasonic cleaning, it is not recommended to take out the parts in the process of work)
3-8 Turn off the cleaner.
Each of our equipment will be checked before leaving the factory, and it is also equipped with a manual and circuit diagram. If you still do not understand the use of the equipment, you can contact the sales staff.
If you have any questions, feel free to contact TENSE Ultrasound.
---
Post time: Mar-13-2023